I recently did a post on New Year's resolutions (or lack thereof!) and at the time I wondered whether it was a good idea to regularly talk about personal stuff on my photography blog. What if it's annoying people? But I really enjoy writing those bits, so should I even care? 🙂 Then my friend Shelley commented on how much she loves that I do; she said it was so "very me". And every time I share a thought here, or cope with a dilemma for myself, express joy or gratitude, there are always people who message me saying it touched them in some way. Making meaningful connections to human beings is one of the best thing in the world to me, so I'm hitting that "publish" button again, despite the slight uneasiness I feel every time I post something that makes me feel vulnerable. But I'm not on Earth to gain everybody's approval – not that I know what we are supposed to do exactly mind you, but I'd be willing to bet that fulfilling expectations you think others might have of you isn't " It ". Today I've also decided to only use photographs of my daughters, mostly everyday snaps and a few creative frames from dress-up sessions (like this one) – because to me, my girls epitomise beauty and innocence. And since this is about to get ugly, I figured a little grace wouldn't hurt…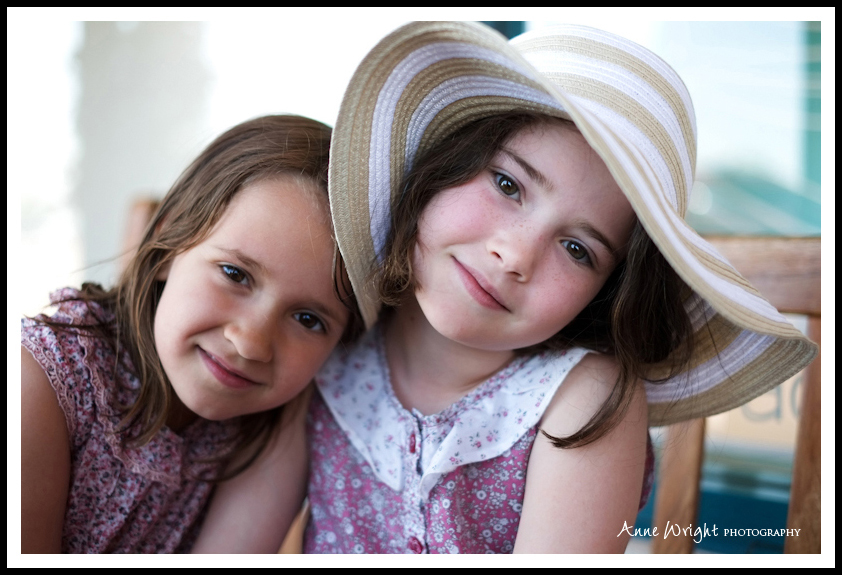 Alright then, let's talk about fat, shall we? After all it is the beginning of the new year and I hear ads on the radio for Gyms and Diet companies specifically designed to make you feel awful about yourself. They promise you the dreamy life you so deserve… All you have to do is sign on the dotted line. No need to give up your first born, they will feed on your shamed soul or more likely, a lifetime commitment of direct debit. I have lost count of the number of mentions of weight loss and exercise regimens I have seen in the past 2 weeks on my facebook feed. And you know what, if it means everyone is getting healthier, I do think it is wonderful – I really do! In any case I'd like to tell you this little story…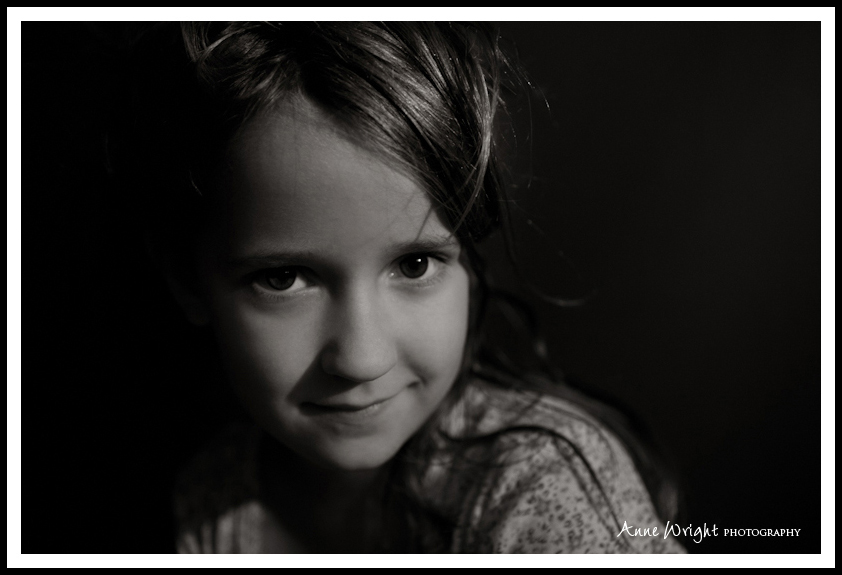 A few weeks ago a friend of mine told me about holidaying in Mexico with her family. Their hotel being an all inclusive resort, most of the guests were North Americans and a fair chunk of them were in their 20's. My (soon to be 50 years old) friend was sitting by the pool when she noticed that all the young girls there were slender AND awkward in their bikini's. They walked concealing their tummy or their thighs. Hid behind the lounging chairs. Crossed their arms in weird ways in front of their chest. Their bodies were beautiful yet they appeared to try their best to hide them. Why would those young women seemingly display so many signs of shame? And then arrived this Mexican girl with stunning long hair in an itsy bitsy tiny white bikini. Now you're all having the James Bond Girl vision, I know you are… Except the girl is according to my friend "rather chubby". This particular friend is the kind of woman who weighs every word she says and always gets her point across without ever offending anyone – I've often thought of her as "Switzerland". So I'm going to guess that a lot of people would have said the girl was "fat" – god I hate that adjective (the noun I'm ok with). Anyway, there comes this "chubby girl" in her tiny white bikini walking by the pool with not an ounce of discomfort. She jumps in, plays about, flips her hair, flirts with a few boys, flaunts her body, curves and all – fat and all. And my friend smiles. The girl who by today's society's conventions has the "worst" body (I know, I know, "worst" is nonsense and that's the point of this post!) is the one that is most confident about it. By far! I thought: how upside down the world can be! Someone told me the other day that the default setting for human behavior should be one where we love ourselves and it ought to be really really really hard to deviate from that. Yet people more often loathe things about themselves and find it hard to cherish who they are. The white bikini girl should be the standard and the other girls the exception. Not in terms of shape or size, I don't give a flipping damn about that, but in terms of self acceptance. Why is that not the case??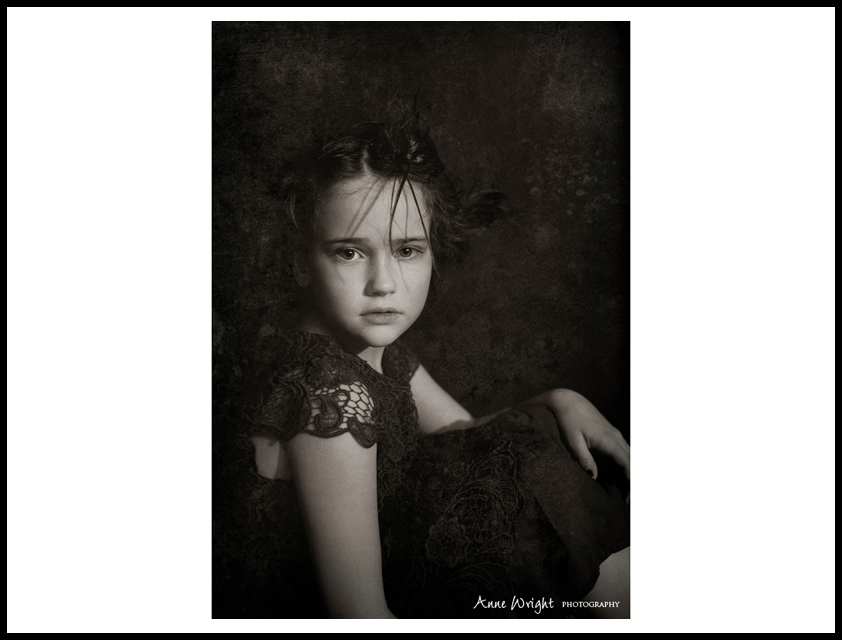 Ok, let's get personal now. Let me tell you about my own private relationship to fat and body image, what it was until a few months ago – and how it has drastically changed. I always wondered why other women had problems with their bodies but I always knew why I did – since I was about 7. I won't explain here why, not because I am uncomfortable doing so but because it involves other people. But I don't think anyone would find it surprising that I ended up not liking my body. Even when I was thin I thought I was overweight – I was regularly told so and I believed it. At 22 I also learned I have an hormonal syndrome that, among others, causes severe fertility problems and messes up with my insulin, putting me in a regular state of hypoglycemia – this in turns makes me feel hungry just about always – 80% of women with this condition are obese. I am ALSO an emotional eater, no doubt about that. I was probably a rather healthy looking girl up till I was 23. That year I left my depressive suicidal boyfriend and in the process gained 50 pounds (I did say I was an emotional eater too…). Since then I've been oscillating between the 2 extremes. I don't do fad diets, I know what healthy eating is (and since I share a house with 3 celiacs we have to eat "real" and healthy food) and I do it 80% of the time – the other 20% are spent battling chocolate – and my syndrome I suppose. I'm not big on exercising every day but I'm not out of shape. I once completely stunned a trainer on our first meeting because after 80 really deep squats without a break, I didn't seem tired – clearly she has never photographed a full Catholic wedding mass walking in a crouch for 1h30min! Guess what, under fat, there can be muscle… I know very well the nasty "inside voice"; I have heard so many women say theirs tell them you're fat; or not that pretty; you have thunder thighs or your arms are too big, your breasts are too small, your pregnancy stretch marks repulsive, your face too wrinkled and all kind of other craziness… Mine used to say "your body is disgusting" – after a while it'd get shortened to "you're disgusting". Suddenly this crosses my mind: if you're a guy reading this, I wonder, is that something that happens to you too? When I was 24 I had a male friend who was 35 or so who used to "explain men" to me (in retrospect I think he must have taken pity on me for being so clueless!). Once he told me "You girls worry too much about your looks. We don't really have that problem. All those guys you see walking by? Doesn't matter much to them what they look like – on most days they all think they're God's gift to women". Was he right? Dunno… I also think a lot people have body dysmorphia to some degree – for the better or the worst. Some days I would look at myself in the mirror and thought I looked pretty good (probably because despite the extra pounds I still have a waist to hip ratio close to that "magic" 0.7) but some days I would think I looked like a woman from a Botero painting. I think you get the picture – I'm not the girl who says grabbing an imaginary fat roll "I really need to lose 5 pounds!!" – no, I'm the girl who knows she should lose 35 pounds because her hormonal imbalance gives her a 50% chance of getting diabetes by age 40. And I am STILL in denial because 40 is just around the corner and I'm eating chocolate. Like just earlier.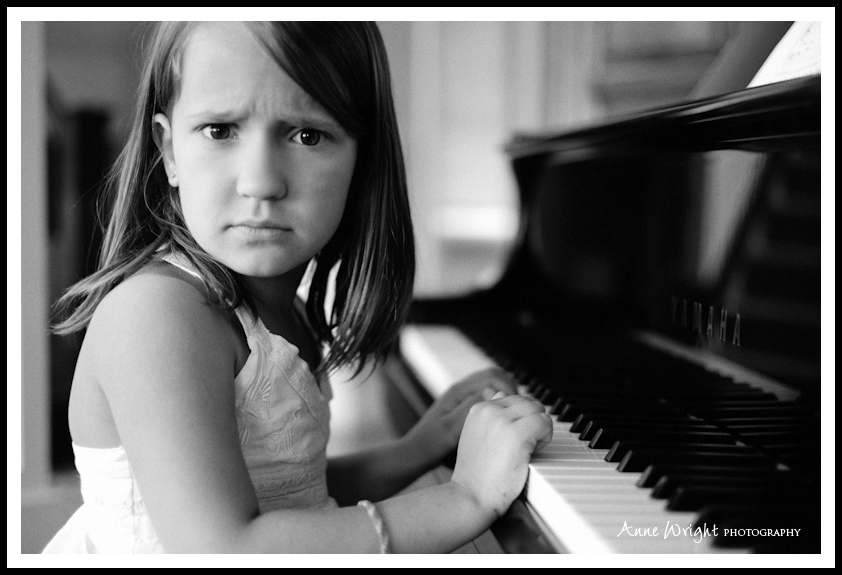 Now let's throw in a few reported stats. I read that the average American woman is 5'4" and weighs 140 pounds, while the average American model is 5'11" and weighs 117 pounds (for my metric friends, that's 53kg for 1m80 – omg that can not be true, can it?). Thirty years ago, Marilyn Monroe, a size 14, had the "ideal" body shape and size; today we're supposed to wish for a size 0 (a French 32/Dutch 30 – wait, that exists?? in what European store???). 3 out of 4 women find themselves overweight when in actual fact only 1 out of 4 are. 2 out of 5 women (and 1 out 5 men) would trade three to five years of their life to achieve their weight goals. I've seen many different numbers but it seems between 80 and 98% of women are dissatisfied with the way they look. And this is where this sh@t gets scary (sorry, I curse when I'm really upset): In 1970 the average age a girl started dieting was 14; by 1990 the average dropped to 8… What is it in 2013??? 81% of ten-years-old girls are afraid of being fat. I have a ten years old girl – this concerns me. A lot. But it doesn't surprise me. Amy was 5 when she first was called fat at school, Mathilde was 4. I asked myself – where would the 5 years old little girls that called them fat get the idea that saying that is an insult? The answer is, most likely from home – and that is truly the problem.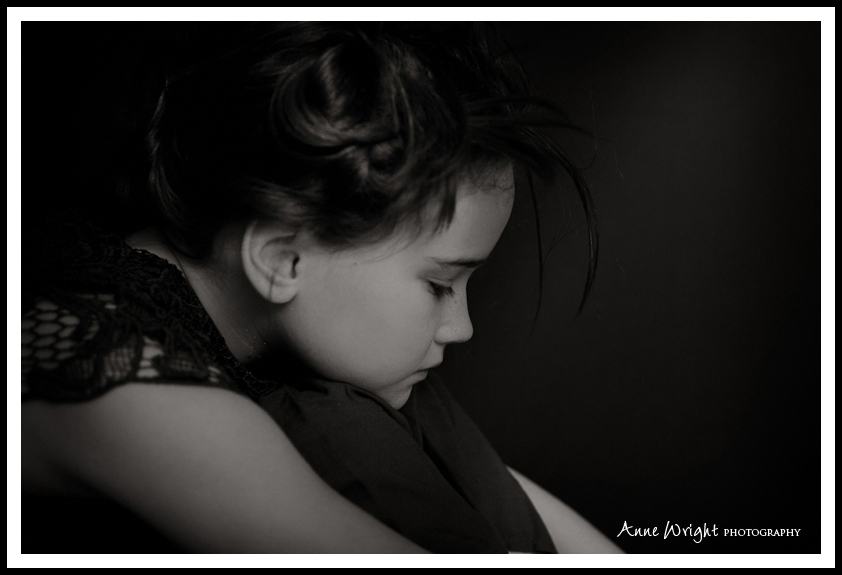 To a certain extent, we are all prone to judging each others based on things that have little to do with how connected we are with another human being. Many people say they don't really care about looks – but less than 30 min later (or sometimes in the same sentence!) they will make a comment where the opposite shows. We know "we shouldn't", but plenty of people think beauty and size are correlated. But what we perceive as beautiful is just that – a perception. Taste is highly personal but is also massively influenced by our environment, our culture (ever thought a specific fashion was ugly only to rock said look a year later yourself?…). In Mauritania, only very large women are considered beautiful and as a result girls as young as 8 are forced fed, made to eat up to 15.000 kcal a day, in fear of not being fat=pretty enough to find a husband. In the Western world, 8 years old start dieting to be thin=pretty. Different beauty standards, same madness. The fact is some people think fat is ugly – or wrinkles, or red/blond/brown/purple hair, or whatever. Some will actually tell you! You might even be one of them (in which case might I suggest rereading the Mauritania story and reflect on that for 5 minutes once in a while). There's probably only one question you really need to ask yourself: Why do you care about what those people think of you? Honestly?! I get that the opinion of 3-4 persons really really close to you would matter, it would be hard not to – but ignoring all of the others' negativity is really easy if you try it. As for those closest to you, it's ok to hear their take on things and respect it without letting it define you either, you know? I used to care about what people thought of me when I was 20, but not really when it came to physique – clueless as I was, I knew (and this is going to sound cliché but it's true!) that someone who actually judges me for just what I look like instead of what I bring to the table doesn't deserve a second thought… F* them… And of course F* stands for Forget…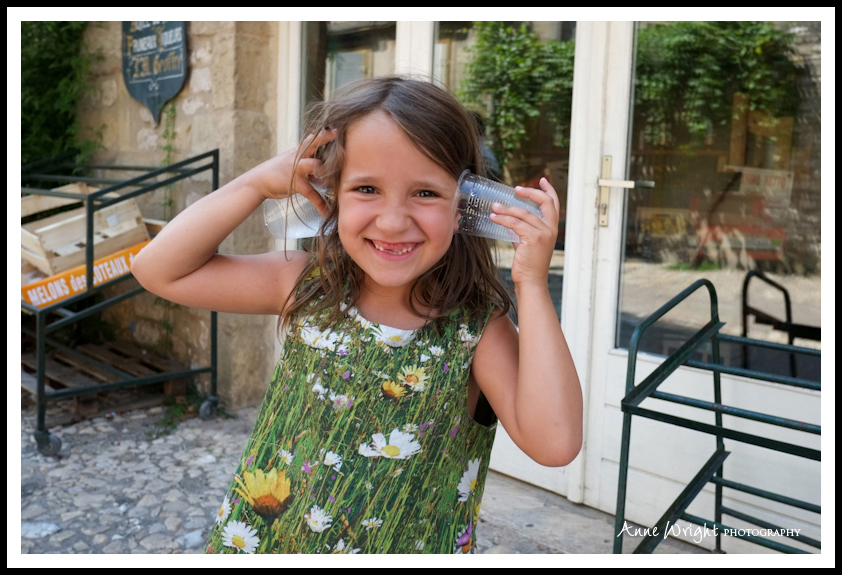 I've spent quite a fair chunk of my life telling women – and absolutely believing it – that the size of their "skinny jeans" really doesn't matter. Inner and outer beauty are so strongly intertwined and what shines through is what makes you beautiful to the world – and ALSO to the right man/woman if you're concerned about that, trust me. Cause somehow that is when we mostly worry about our bodies, no?… But if you connect with someone truly special and there's a spark and it catches fire, if you're really going to rock each other's worlds, if it is love – your pants' size isn't going to matter to them now, is it??? (like my friend says, they'll just be happy to be inside them, ahum, sorry… But she has a point!!). And if he or she doesn't think you're just great the way you are, then clearly they're not "the guy"/"the girl". The problem for me was that I had given myself permission to be the exception to this belief – no logical explanation required. This past year though something clicked and it changed everything. No magic formula that can be replicated, it was a combination of uniquely personal factors – but for the first time ever I feel beautiful. Like, for real. Also when looking at my body. Don't get me wrong, I can see the fat. I just don't think it's that ugly anymore. It's just my body and it has served me well. I should probably be kinder to it and treat it with more care. But in the past few months, I've had a rather incredible amount of compliments from people, some I see regularly and some I hadn't seen in years. They all say something like "You look fabulous, my god, what are you, 25? – what's your secret?" And I can tell they mean it (well, not the actual 25 part but I get the gist) – I see it in their eyes (I'm a photographer, I know how to read people's emotions in their faces – that's how I tell if someone is "genuine" in a picture or not). So at first I was very confused – I've gained 10 pounds in 6 months, I've got an incredible amount of stress going on, I have to make major life altering decisions this year and some of them are totally outside of my control… I have had better days to look good! 🙂 And then it hit me – ah yes, but I'm not ashamed anymore, I feel great about who I am and I'm unapologetic about it. You can't rain on my parade 🙂 . Serene confidence is everything, isn't it?… Maybe everybody thinks I look amazing, younger and happier because I see the beauty in me. So much so that I'm writing it on this blog, in "public" – not that I'm read by millions but still, I'm read, and also by people that I know and know me and that is actually quite confrontational and scary! I hesitated a long time before putting this all down. Sadly it's rare enough to hear a woman say "I love myself and my body". For a woman my size, maybe rarer – and I understand it's possibly harder to believe. Most women call women who do vain or arrogant or they say they're trying to hide their insecurities behind a front of confidence. As if loving oneself is something bad, something to be ashamed of. So I thought, if I talk about beauty so often yet I don't have to guts to stand here and say what I really feel, what kind of an hypocrite does that make me?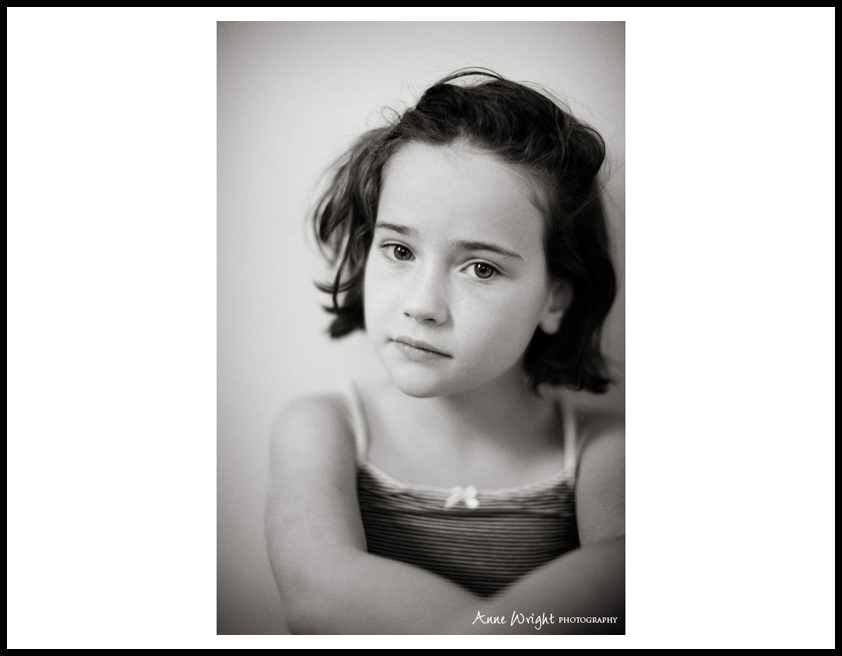 And so you might need a trigger – I did. I really like "To this day" by Canadian poet Shane Koyczan (this is a link to the TED talk he gave – the preamble to the poem is really good too if you have more time). There is this verse that always made it hard for me to repress tears "And if you can't see anything beautiful about yourself, get a better mirror, look a little closer, stare a little longer"… If you feel you're not beautiful, if all you can see are perceived "flaws", please find yourself a better mirror – please do! I recently talked to one of my gorgeous clients who told me she did, literally! She hated herself as a teen. At 19 she stood in front of her mirror determined to find something she loved about her body. After 35 excrutiating minutes, in tears, she finally found one thing – her collarbone. She made herself do this day after day and changed her perception until little by little she found herself beautiful. You can also learn to love what you see in photographs – stop deleting all pictures of yourself! I'm not even talking about having professional portraits taken – start by learning to appreciate what you see on your iPhone. This past year I allowed people to take pictures of me – trust me, that's hard cause I know how to take great photos of women but my friends don't! I also allowed them to photograph more than just my face – I've even allowed bad light… I've forced myself to take "selfies". You know what – I hated myself in pictures last year, but in the past 3 months, I don't think I felt the need to delete any.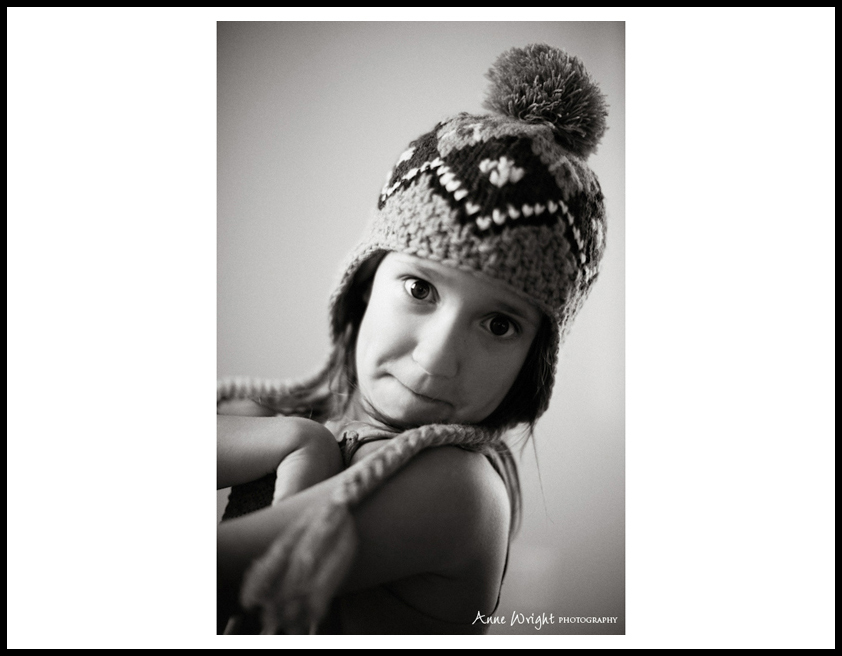 I'm not saying don't lose weight if you need to, certainly not if your health is involved. By all means, be healthy! Life is too short not to try to live as long as possible (note to self). Life is also too short not to enjoy it. Go to the gym or embrace that it's not for you. Do whatever rocks your boat. But for pity's sake, please be happy with your choice. Realise you are beautiful, truly, irrespectively of a number on a scale. Find a way – find your way. And once you have, please do the same for your kids. I don't think there's anything more empowering we can do for our daughters than to make weight a non-issue for them. Lead by example, show them, tell them you know you are gorgeous just the way you are (they think that by default, you know – until the day you tell them you're too fat…). Because if you tell them you'd be just that much happier by losing a few pounds and that's why you're doing this month's diet – well, I don't need to tell you what they will learn from that, do I?
And if you're still unsure about how to make it click, I get that. I told you, I always believed in this but it took me 38 years to "get it". Well, the naked truth is: it's all in your mind. You actually are the one that is in control of your thoughts about yourself! That's exactly right. If you think you're not pretty, it might because of all kinds of external factors, but you are the only one choosing not to see your beauty. In the end, the final decision lies with you and what you decide to think. You don't need other people's opinions or approval. You, that's right, YOU are in control. So be happy with you are!
Be the girl in the tiny white bikini…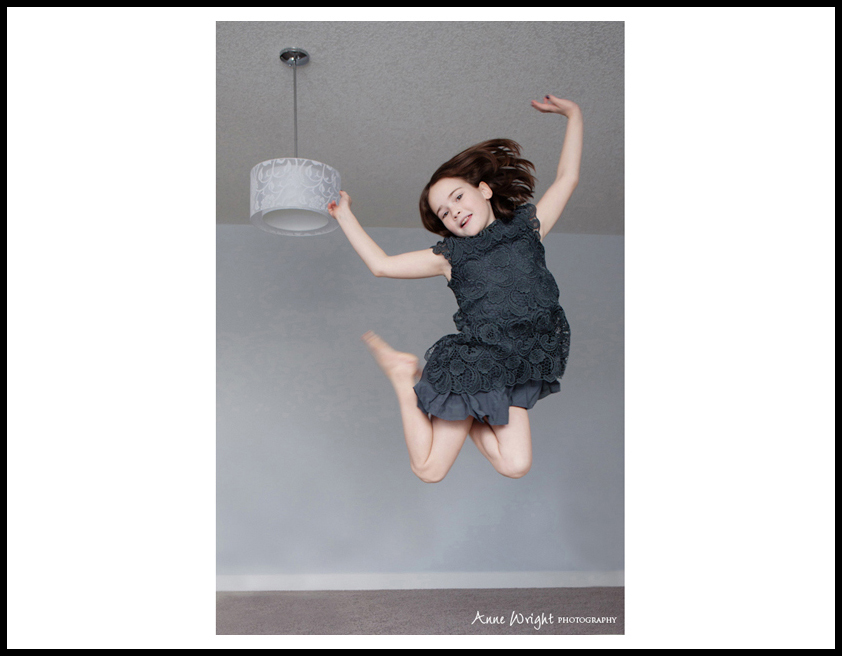 PS: If you're a guy and you don't think you can get away with the white bikini – what do you think of Sean Connery rocking this little number?… 🙂