All photographs in this post are personal – taken with with my iphone, but also with a point and shoot or big camera, whatever, they were meant to be seen by my loved ones only – this wasn't commissioned work, this is highly personal. I'm blogging today because I find myself having a recurrent discussion about making choices in life with a lot of women and teenage girls I photograph. It started to spin a bit in my head and I thought I'd try to organise my thoughts for myself. And who better to talk to about this then my own daughters?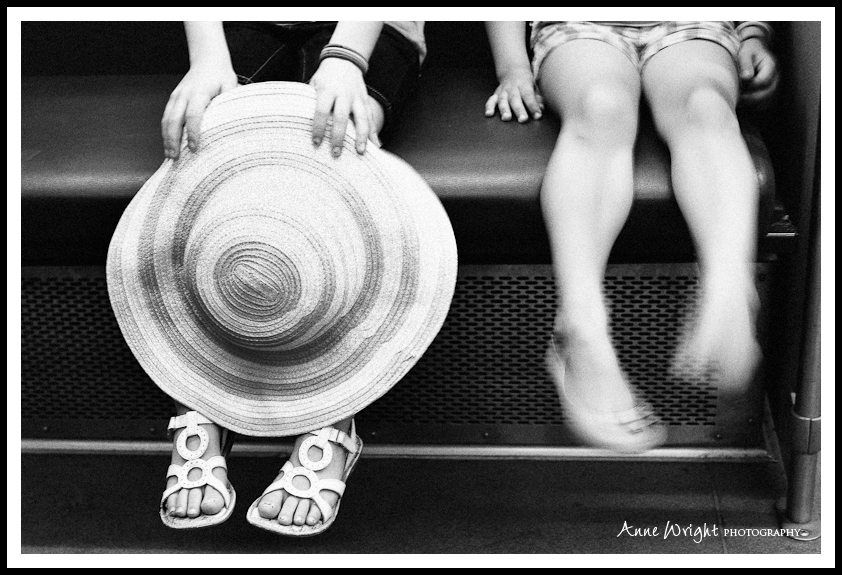 The other day I was looking at you, girls, and realised there is something rather ironic about life. I spent 37 years so far trying to "figure it out" – trying to know who I am and what I'm supposed to do while I'm here. The past few years I feel I am starting to get it; as a result I would like to pass on some of that understanding to you, mostly I guess because I would like to spare you the struggles, the mistakes, the hurt, the despair sometimes. But then of course I realise I can't, cause that's the point, you will have to go through it all, the struggles, the mistakes, the hurt and the despair to understand how to also find joy, happiness, delight and bliss. You have to live through it all.
But there is something I still would like to tell you and maybe you will hear me, maybe if I tell you today and every chance I get, you will integrate this quickly. Because it's all about fear and lost opportunities.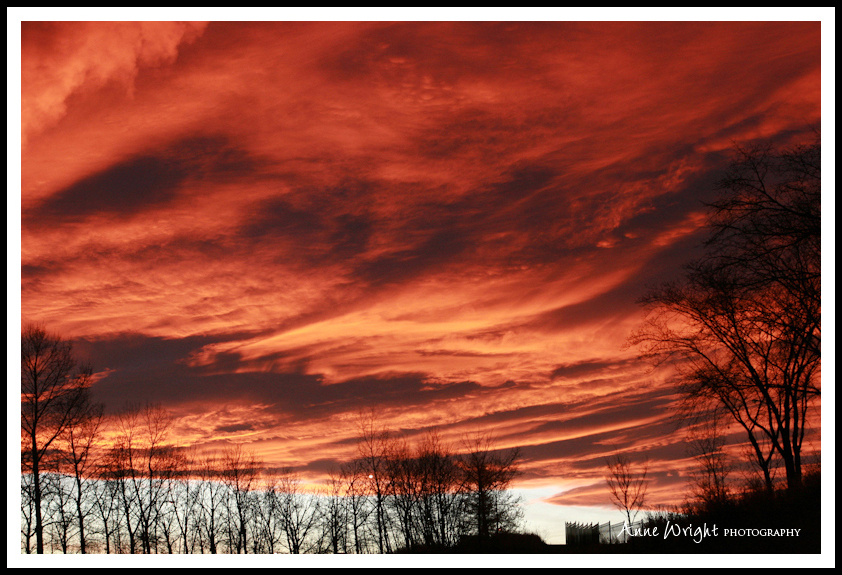 I want to ask you to please never NOT DO something because you are afraid. You will be afraid often and that's normal, that is actually good! The thing is fear is sometimes hard to recognise, it takes different shapes and hides behind other emotions and it will take time for you to learn to spot it. I believe fear is a good sign that you're on the right track though – whoever said "anything worth doing lies on the other side of fear" makes a very good point. Courage of course isn't the absence of fear, courage is doing something despite the fear. So be afraid and be brave. Don't let other people's expectations stop you. Don't let judgement stop you. I don't think I have any regrets for anything I have actually DONE in my life, including the sometimes VERY VERY BIG mistakes and the failures. I do have a handful of regrets and it's only for the things I did not do. I'm glad I stopped being led by fear at around age 25 or so and since then I don't think I have not done anything I was afraid of (except for skydiving, I'm waiting until you're both grown up- with my luck, the parachute might not open or something…). I have gone flat on my face and it has hurt as well a few times but it's all been worth it. Every time exciting-yet-scary possibilities emerge, every time something seems worth it despite a huge amount of risk of some kind involved, I do force myself and choose to go for it even if I am petrified. It doesn't come easy but it is a hell of a lot better than to wonder "what if". See, the "what if" 's, they can be hard to handle, so do your best to have as little as possible to deal with (none is even better).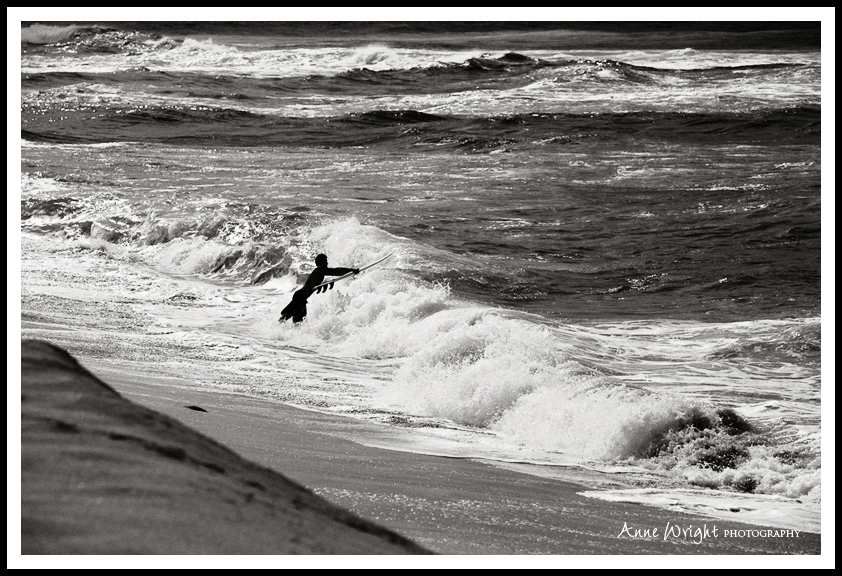 Please don't let anybody ever tell you you are not good enough, not smart enough, not pretty enough, not interesting enough, not tall enough, not thin enough, not from the right side of town or from the right school or whatever else. And when someone tells you that you are (someone sadly will), NEVER EVER BELIEVE THEM. They are simply wrong and their words say something about who they are and nothing about who you are.
Don't let anyone tell you your dreams are not worthy of pursuing.
Go get your dream, whatever that is. Amy, the days you tell me you want to be a "Coder for computers" I admit the mom-wanting-stability-for-her-children in me breathes a little easier than the days you tell me you want to be an artist, a painter. It's nonsense of course, I fight it and hope it will never ever show because I know it's wrong and rather stupid, especially given my own career choice!. But if ever you picked up on it or wonder about it – IGNORE ME!! Ignore anyone that might stand in the way of what you really want. Whatever your dream, just work for it, fight for it. You should give 100% to whatever you undertake. Don't get me wrong, success isn't guaranteed by hard work, but hard work is a prerequisite.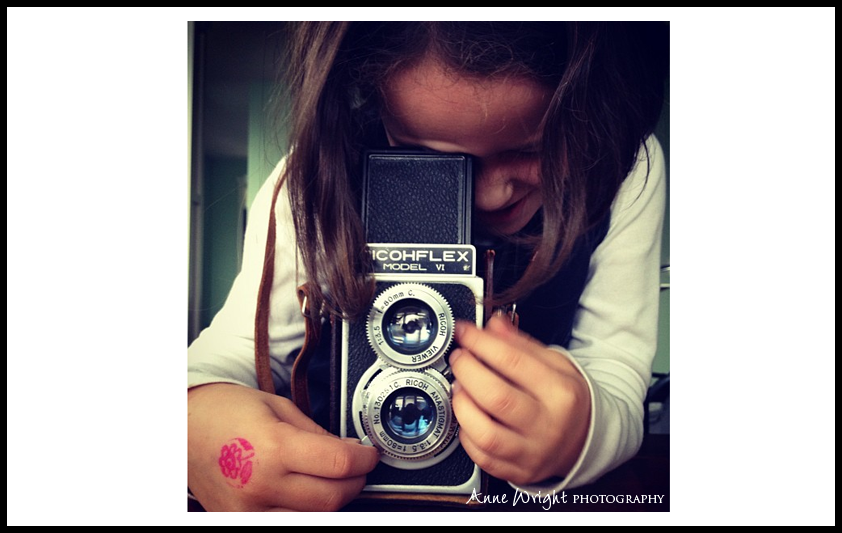 When I grew up it was somehow assumed I would become an engineer of some sort. I chose to study Mathematics in University because it was the purest of Sciences, I loved the aspect of undeniable incontestable Truth. When you were tiny you'd say "My mom used to be a Magician!" – that was much more exciting than Mathematician to a 3 year old 🙂 The only reason I didn't start my PhD when I was 21 is that the funding for the position I had expected to get was cut. This is where I got very lucky. For the first time, the tracks that had been laid down for me, ready to follow, were gone. I had secretly dreamed of photography since I took those portraits of your auntie as a teen and developed them in the dark room but never dared act on the dream because I was SO scared I don't think I could even contemplate it at the time. I didn't dare let it surface onto my consciousness and besides, there were other expectations of me that needed to be fulfilled. Chances are my brain would have soared in Academia yet I'm pretty sure my soul would have died a slow death so I'm thankful for budget cuts! You see sweetheart, it's much easier to follow the tracks that have been put in place for you than to lay down your own. But trust me, you HAVE TO learn to lay down your OWN tracks. Don't let fear make you pass up on a great opportunity.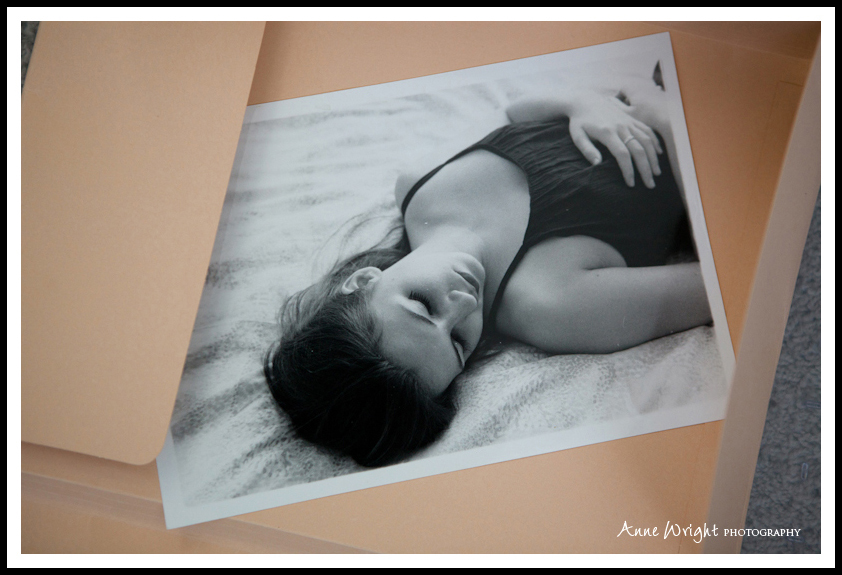 Don't let anyone tell you you are not smart enough.
Or put any label on you regarding your skills. Mathilde, my sweet girl who has been struggling all year to learn to read, when we found out that your eyes were "playing tricks on you", you were so relieved. You stopped hitting yourself on the forehead calling yourself "stupid stupid stupid" – I'm SO thankful for that, I still find it hard not to cry when I think of those few months. All because your eyes' focusing, teaming & tracking were off – long live neurological vision therapy! Today we think you might also have dyslexia, you're about to be put through another huge battery of tests – you're starting to feel it's not fair and all I can do is be there by your side and hold your hand while stroking it with my thumb the way you like it. But the fact is you amaze me by your perseverance, 6 year old little munchkin that you are. You got more guts and will power and tenacity than a lot of adults I know. I know how incredibly smart you are. I see your quick adaptive behavior, the elaborate coping mechanisms you put in place fooling everyone but me as to what is going on, I see how well you do in maths and how terribly perceptive you are of people's true emotions – even when they try to hide or disguise them. NOTHING escapes you. Don't let any kid at school tell you you're not smart, don't let any label hold you back. Take that label and make anyone who dares comment on it eat their words for lunch. Don't let it stop you from trying to get what you want.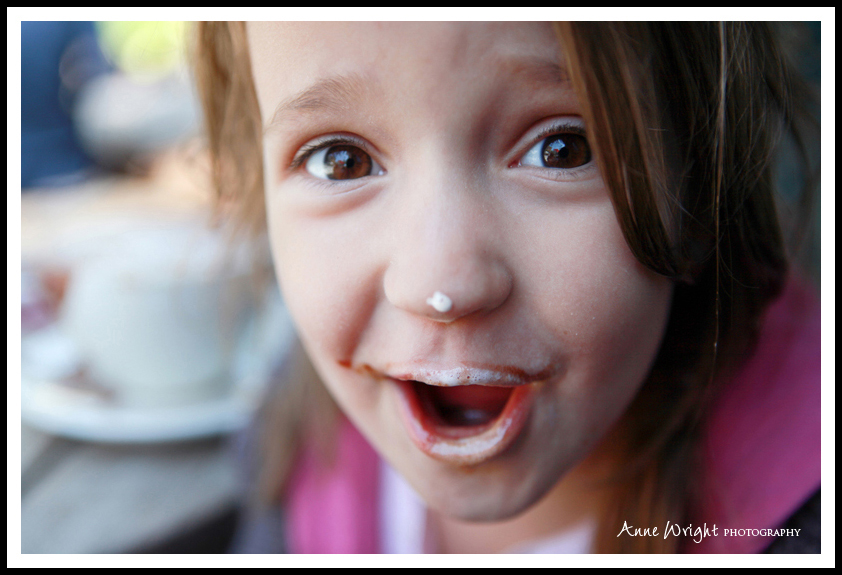 I was always told as a little girl I was smart but it doesn't mean that people didn't assume otherwise sometimes. It is still sadly widely common that women are thought to be less capable somehow than men. When I was 22-25 or so and was working as a geophysicist for Shell (that was very much a men's world in Europe back then), you would not believe the number of times I would get into a meeting, be the only woman there and be asked by any of the senior guys visiting from overseas that didn't know me yet " You must be the new secretary, so nice to meet you!". You know, statistically, they weren't making a stupid assumption, most women there were secretaries but I can't say I didn't get a kick when I would answer – "Huh, sorry buddy, I'm leading your seismic project team here and we're going to talk budget – you want a coffee? Get me a tea while you're at it, thank you!" Ok, I didn't actually call them "Buddy" but I did say the tea thing with a very nice smile on my face… 🙂
So when you're all grown up, go to the job interview of your dreams. And while you're at it, negotiate your salary up when you get it, cause I hear that most boys do that while most girls don't – and that's just plain silly! Don't let fear make you pass up on a great opportunity.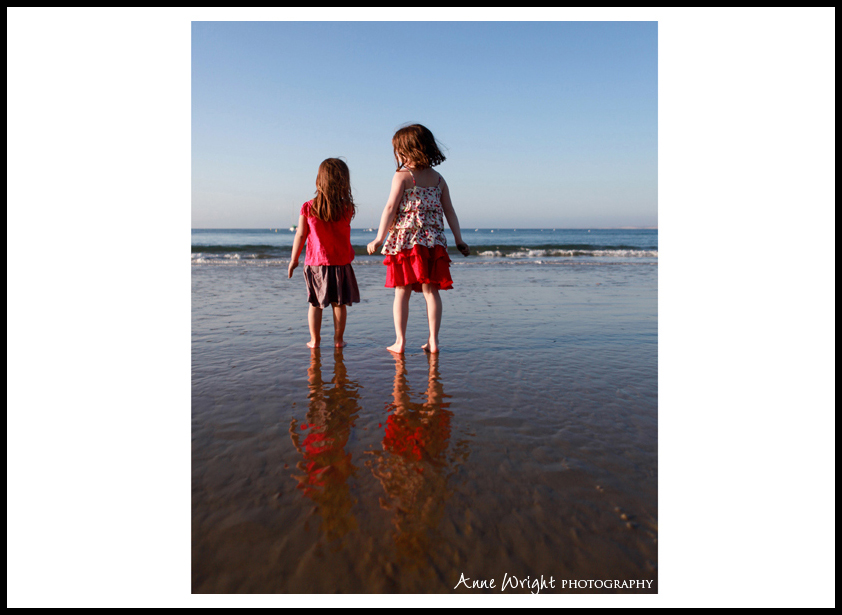 Don't let anyone tell you you are not pretty enough.
You know how I think about women and beauty – just the other day I shared more thoughts on it there.
How we talk about beauty with little girls especially, it's very confusing and complicated. I know women who were always told they were smart and wish they had been called beautiful as well. I know women who were always told they were beautiful and wish they had been called smart as well. I've always tried to be as balanced as I know how in the way I talk to you – you are both smart, kind, funny, beautiful, considerate, generous little girls. I also know girls can be mean and judgmental to other girls regarding their physique – often much more than men are. Clearly how your physical beauty is perceived shouldn't matter because meaningful human relationships have nothing to do with looks and everything to do with connection – yet it would be living in denial to say that most people do not attach some value to it and that it affects how they behave. So here's my last piece of advice for today: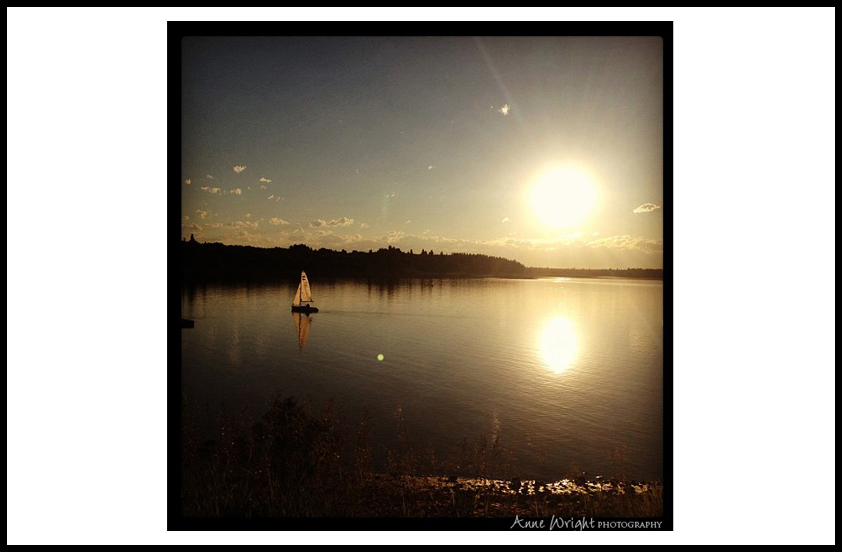 Don't let anybody tell you you're not pretty enough. And certainly don't ever ever EVER think that a boy, guy, man (as you grow older) might be "out of your league". As crazy as it sounds to me today, girls sometimes think that a boy is so smart, so handsome, so funny, so charming that he could not possibly be interested. I certainly have had that thought a few times when I was younger – three times to be precise – I was so convinced I wasn't good enough I didn't even consider trying. I also found out later, too late, that I had been dead wrong, twice. When we're young, we're stupid you see. We don't see our own smarts and looks and humour and charm. And more often than not we cannot tell that someone likes us especially when we like them too. Just so we are clear, that boy is not out of your league! Don't get me wrong, he might not be interested, that for sure happens as well and the only way to find out is scary. But remember what I said about fear. In love maybe more than anything else in life, if you don't put yourself out there, if you don't dare to take a chance, you will not experience anything wonderful. If you give into the fear, you will not get hurt as often, that's true. You can also guarantee that you will not experience the bliss of loving and being loved! And, please realise, there is NO SUCH THING as "a league". We are all human beings looking for something we recognise in the other person's eyes. Trust me, even if you have a great life by then, you don't want to find out 20 years later that the boy did in fact very much like you at the time and wanted to kiss you but didn't dare because he too, in some way, was afraid. SO GO KISS THE BOY!! Huh… Wait, not now though, you're way too young!!! But when the time does come, don't let fear make you pass up on a beautiful opportunity…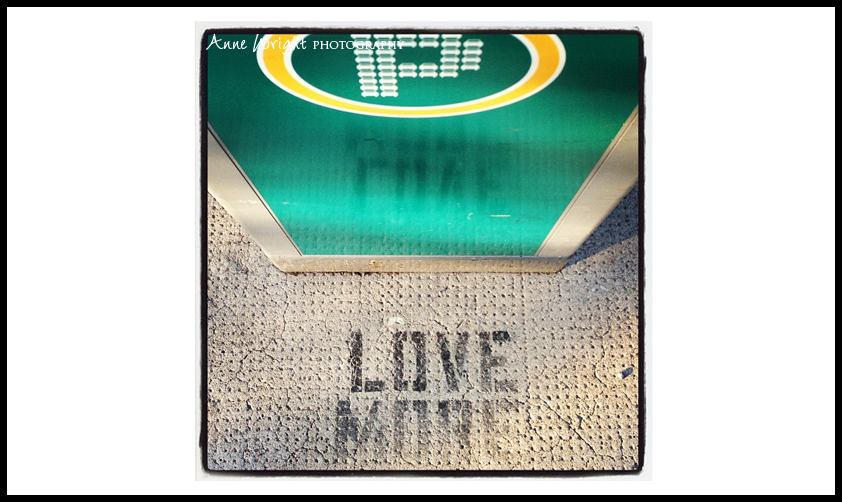 I think all that is left for me to do is to talk about this with you any chance I get, to show you there is a path here and to lead by example – so you too learn to ride Fear with enthusiasm!