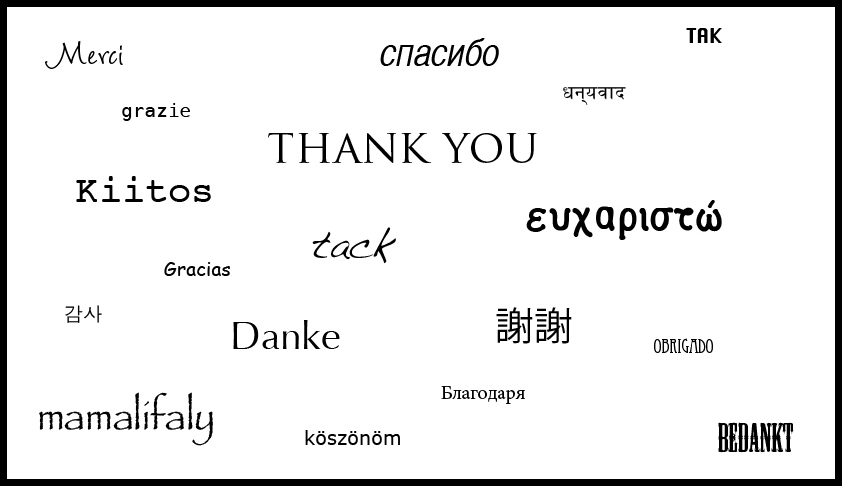 This week-end is Canadian Thanksgiving and everyone eats turkey with their families. Being French/British/Dutch-ish with no family in the country we don't celebrate though we sure appreciate the long week-end – and it's real quiet on mountain trails then… I do like the idea of "thanks giving" a lot though. I have a lot to be thankful for – and even when life throws a sucker punch or two, I like to think I still manage to stay optimistic and grateful overall (all the while catching my breath and possibly swearing like a drunk sailor for a bit). I'm thankful for my family, of course, here and back home and I hope I tell them often enough. I'm thankful for a lot of "circumstances" and "opportunities" and "things" I have but you know, I'm most thankful for the people in my life – and maybe because this year I particularly appreciated and called on friends, I thought I'd dedicate this post to the meaningful friendships that have influenced my life to date. And so in pretty much random order, knowing that some of you are in there more than once (great friends bring good to your life in more than one way!), here is my gratitude list.

Thank you to the friend I can tell anything and everything to. Thanks for being there for me and for always being supportive yet having the courage to call me on my BS on the (few? ahum…) occasions it's needed, for having my best interest at heart without being blind. Thanks for holding me accountable. And thank you for never judging me nor the skeletons in my emotional closet – and trusting me in the same way with yours.
Thank you to my most creative nutty nut friend who is my occasional partner in crime, in Art and Life. There's no-one in the world that I would rather bounce crazy ideas with – you're simply the best. I love every journey I take with you.
Thanks to all my friends from University. For making me finally feel like this is where I was meant to be, where I totally belonged. For making me the kind of person that says being a student is for sure one of the best times of your life (I used to think only old people said that, oh wait, that's me now!). When else do you get to be with your friends all day, learn exciting new things every week, be with your friends again at night and have not many worries – nor any responsibilities, other than maybe the university teaching assistant job you have to take as a 3rd year student to pay for your monthly rent (real fun job btw – I loved it, plus it entitled me to a desk in an office in the basement – hey I'm a simple girl and that was luxury…)?

Thank you to the to the friend I spoke with this summer sur les quais. If anything, that 6 hours long conversation and our chats since then have taught me that the universe has a real funny way of reconnecting people at specific times of their lives.
Thanks to the SGS friends who followed me every day around 3pm for our "Coca-cola light break" (even if we never saw that hunky guy from the commercial in the atrium- though clearly I would have been the only to care…) for the Friday evenings at the Halve-Maan, where you always did me the favor of treating me as one of the guys, the record you kept of my subtle mistakes in English at the time which for whatever mysterious reason always seemed to have really inappropriate adult rated connotations, the poker evenings where we laughed so much you'd all be in hysterics watching me get rid of my resulting hick-ups (don't even deny it – it worked EVERY TIME even if it did look ridiculous…), sometimes talking about ducks (42.5cm!) which earned me a plastic yellow one for my birthday that still is somewhere in my bathroom – thanks for the memories; those were truly some of the funniest years of my life. And when I left and crossed over to the Dark Side (let me see if I can still upset you: geophysics, geology, it's all the same, right?? Hey, geologists can't map their way out of a paper bag either!…), thanks to the few new friends I made in AGI – you guys did a great job taking over and those were some pretty big shoes to fill…

Thanks to the friends who across the years have unknowingly helped me change my life. You, whom I met for a week at the faculty of Psychology in Oxford, second week of September '98, those last 2 hours of intense conversation in the car on the way to the airport made such a profound impact on me, I changed on the inside that day. Or maybe I finally simply aligned the outside to the inside. In any case I got home that evening and 30 minutes later my life was drastically different. I don't actually remember your name but I'm forever grateful. And You who told me, while battling those tagliatelle you were cooking, or at the restaurant before that obscure artsy French movie we were the only ones to want to see, or walking back from the Opera together, how you were going to go for your dream regardless of everyone else's expectations and regardless of the risks – and of the fear… I got your postcard (I love when people remember I love getting postcards!). It took me a few more years than you to walk away. You don't know it but you showed me there was a way; actually you showed me there was more than one way. I googled you the other day, you really did well – I'm impressed – but not surprised. And You whom I talked with this summer. Part of our conversation made me feel like someone shook around my snow globe or something, my god, how a handful of questions can make a big difference – good questions that needed to be asked and need to be answered!! I wasn't sure at the time whether I should kiss you or curse you; now I know something has been set in motion. I'm working on making some stuff better, which you already know, but I also am considering two other ideas I doubt you would guess could have come out of our conversation. I have no clue if and how any of it is going to turn out but I will let you know all about it when I do!

Thank you to the two photographer friends that I can talk with about business in total utter honesty. We appreciate and build on one another without ever feeling like we are competitors (even if on paper we are) and without ever stabbing each other in the back (except for that one time where I got to hug a storm trooper and we actually do have photographic evidence of one of you "pretending" to stab me – maybe we need to talk about that another day…)
Thank you to the friend I have dinner with every 2 or 3 months or so – and not just for allowing me to make fun of you for being unable to read the menu! 15 years ago we used to go for regular walks at lunch time in Rijswijk – now we're in Calgary together again and it's cool to see how we both are different but still managed to change in similar ways. Plus we can drive the waitresses crazy with how slow we are – hey, we're not there for the food but for each other's company!
Thanks to the 5 girls that redefined friendship for me back in the Netherlands. It had been about a decade and a half that I pretty much only had guy friends to just half a handful of great exceptions – girls can be SOOO complicated… – and you changed that. You introduced me to multiple girl-friendships; I didn't know it could run that deep that easily (plus girls night was hilarious). Thanks to you I also didn't put my camera down one day. You're part of the reasons I'm here today.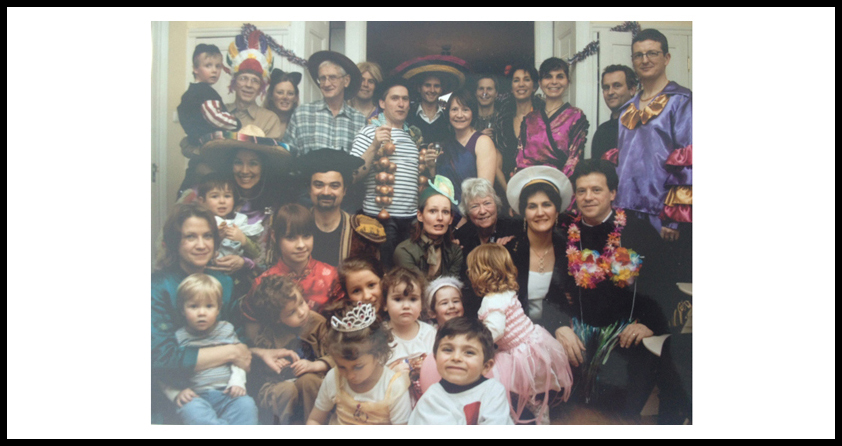 Thanks to the friends I see at school drop-off or pick-up every day who remind me that we all have lives that are both enriched AND messed up by our kids 🙂
Thank you to the friend who comes with me to most weddings as my second shooter and gets bossed around and has to do weird stuff like lift that diffuser above her head even when it's so windy I'm afraid she might take off – thanks for putting up with me when I am the employer/slave driver holding the camera – and thanks ever so much more for still being my friend after I put it down. Actually, thanks to all my second shooters for putting up with me (don't tell me it's because I pay you!).
Thank you to my clients – you are the best. I don't know how you do it but I always feel like I'm just hanging out with friends when I'm with you. You're really awesome!
Thanks to the friends that were on my birthing class in Den Haag for going through the whole "I hope I manage to keep her alive" thing together once our babies were born. Now you're all over the world, New York, New Castle, New Zealand, Indonesia – but it still is really funny to see us all post on facebook at the same time about our kids birthdays… as we all managed to keep them alive and this month they are all turning 10!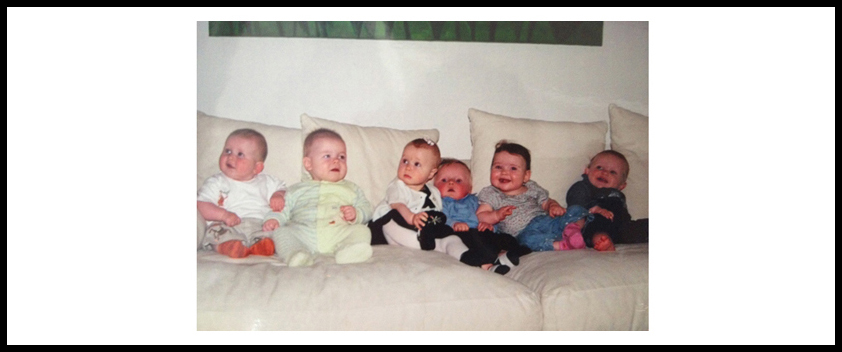 Thanks to the friends who share memories of Keulen & silly Christmas hats, streetlights at 4am on the Suezkade, Guinness and Cider at the Firkin, wooden statuettes and drinking pants… It's real good to have stories you'd be too embarrassed to share with most people!…
Thank you to the friend I was on the phone with when I heard my dad had cancer. You had just lost your mom the month before to the disease. You offered to say a prayer for me and for him, even though you knew it's not my thing, really. But what you then said that day was unlike anything I had ever heard before and it was an absolute gift and it will stay with me forever. And thank you for last week.
Thanks to the friend who has lunch with me once in a while and talks to me about her love of fractals, Art, neuro-economics, literature, game theory, Love… I love our talks, even if sometimes my brain feels like it might explode – cause that's the fun part!
Thank you to the friend that showed me how Bosch and PVC could be combined in the most beautiful wonderful way.
Thank you to the friend whom I told about my new big scary "project" for January, for not telling me "Say what?? You're going to do WHAT????" as I thought one might (and some will) but for saying instead "I think you can do it – I can totally see you being great at that. If this is what you want – do what makes you happy". Meanwhile I still think I might be insane… But it wouldn't be the first time that I follow my crazy ideas and bite more than I can chew – walking the tight rope in life does keep it interesting and at least I know you got my back.

Thanks to the friend who helped me little by little transition from student life into adulthood. You weren't always as chirpy as I was about life but since you were about the age I am today I can see your points better now :). You helped me grow up. Oh, and you made me go "topless in Oman" when I visited you in Muscat a few years later, that was very cool too (and for others that read that, maybe I should specify it means taking your Z3 for a spin with the soft top down…)!
Thanks to all the friends I made in crazy hippie Asheville, NC, 8 months ago, who have made me feel like part of a community or something like that. We all shared the same yearning of being more authentic as artists and that made our bond special. A special thought for two of you who at 1am in a hotel corridor introduced me to Sally Mann, Joyce Tenneson, Sarah Moon… as other examples of women photographers that loved photographing women and femininity – at the time I feared I was being assimilated by the current industry's "collective", and you showed me that resistance wasn't futile!
Thanks to my FB friends, especially the ones that sometimes message me or tell me to wear a sumo suit or want to wrap me in a bubble when I hurt myself (again) or who offer to virtually eat nutella with a spoon to make me feel better by association when my website got hijacked, who share with me their Swiss meringue recipe, who recommend Dunbar, Deacon & Miller or who share something meaningful of their lives… I'm a people person and I love face to face, or voice to voice interaction best, but facebook friends can be real friends too!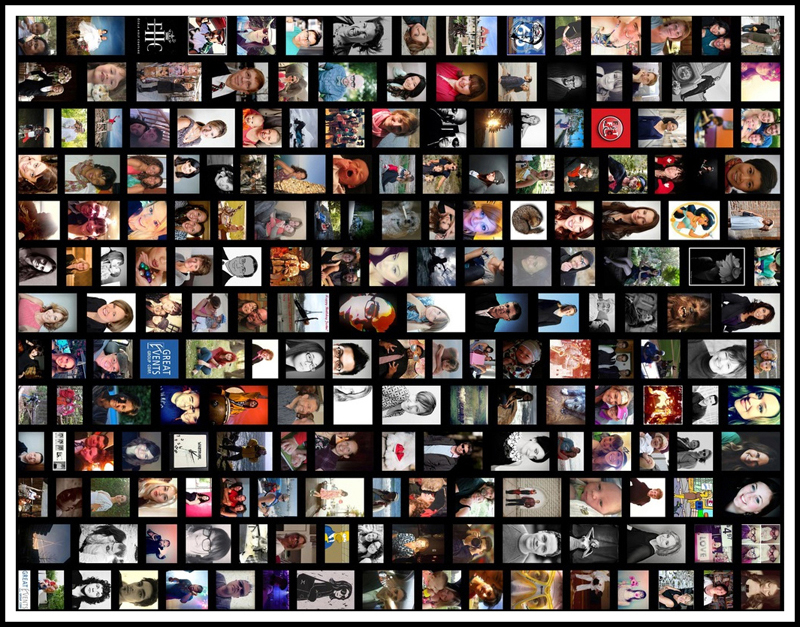 Thanks to the girlfriend that always knows the right text message to send me at exactly the right time, including that one bizarre occurrence where "Btw, just wanted you to know, I noticed today, you've got a fantastic ass" actually didn't feel out of place!!! You Weirdo! I love you too 🙂
Thank you to the handful of friends whose shoulder I have cried on over the years and thank you to the friends who have trusted me enough to cry on mine.
And so how do I end this? I noticed lately how I love to use quotes which worries me a little – cause it's like, can't I think of something smart to say myself?! There is an over-affluence of disposable sayings on social media nowadays for sure. On the other hand a lot of smart people have said very clever things in the past and it saves me reinventing the wheel 🙂 As I wrote this whole post and I thought of all those friends whose paths I've crossed I thought recurrently of two people. The first one is my grand-ma because when she talks of someone really special to her heart, like my daughters, she refers to them as her "petits rayons de soleil" – and so I want to simply say thank you to you who are my little rays of sunshine. And I also thought of Christopher McCandless. "Into the wild" is one of my favorite movies/real stories because I have such reverence for that young guy (and the landscapes are awesome). He was braver than I will ever be. He asked all the right questions and he actually dared to look for real answers- and he looked for them in pretty darn good places. And at the end of his journey, he writes this
"HAPPINESS ONLY REAL WHEN SHARED" (Christopher McCandless/Alexander Supertramp)
And that, my friend, I believe is rather often true.